As a young, single, and beautiful upper class woman, Lady Mary Crawley is naturally desired by many men. Indeed, the series opens with concerns about her impending marriage—or lack thereof—to a suitable man. Throughout the series, she is presented as bait for other men, "however many times it takes," a notion reinforced by her mother, her father, her grandmother, and even her aunt. Within this narrative, Mary is displayed in all her finery—she is clothed in rich gowns that accentuate her best features, her hair is styled to perfection, her jewels add to the glamour surrounding her, and even the manner of her walk and elocution are designed to heighten her attractiveness.


Interestingly, Mary is also visually "displayed" on another (meta) level through the medium of film. Like her suitors, the viewer is invited to gaze at her, thus positioning her as an object, passive and devoid of desire or agency. Moreover, as seen through her interaction with Matthew, the gaze is structured as masculine, reifying her as an object of visual pleasure for men. Laura Mulvey's
theories
on the objectification of women in film will be employed to expound on this idea.

From the beginning that Mary is the one "to be looked at," not the bearer of the look. When Matthew first meets Mary, he stares at her, struck by her beauty. As seen in the shot below, the viewer forms an implied association with Matthew and is led to view Mary in a similar manner. From their first meeting, Mary is already classified as an object.

Matthew looks: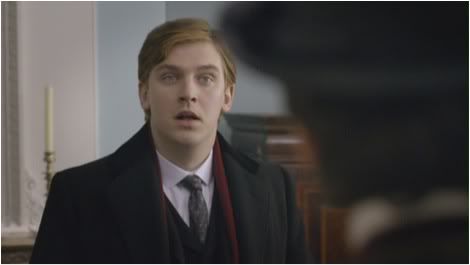 Mary is looked at: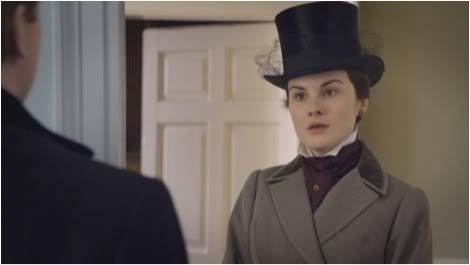 Matthew keeps looking at her during the dinner with Pamuk, watching her flirt and parade around with another man while ignoring him. Thus, she is viewed as a seductress, easily tempted and therefore weak in her resolve. The viewer's sympathy is directed towards Matthew, the hero, and we are meant to think badly of Mary here. Additionally, there's a power struggle at work: Matthew appears to want Mary for himself, itching to keep an eye (and thereby control) her movements and behavior. Her availability to other men—and thus, her freedom—seems to unsettle him.


Mary flirting with Pamuk: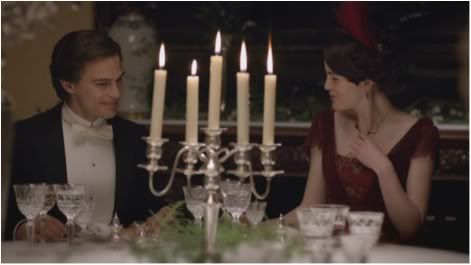 Matthew's rather stern look of reprimand: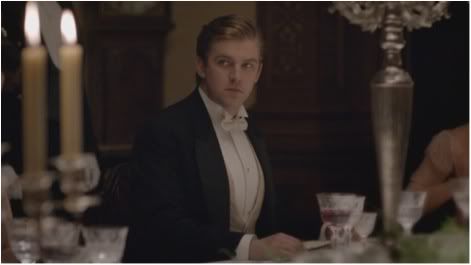 Mary is also viewed voyeuristically, further objectifying her as well as increasing her sexual value. Matthew literally hides behind the door and stares at Mary's figure, a look of yearning and hunger in his eyes: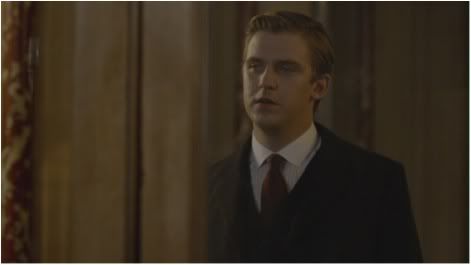 As an object, Mary's full figure, including her bare back, is revealed as she walks the length of her room: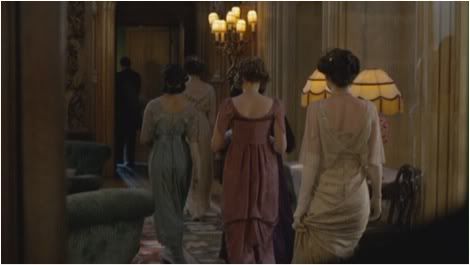 Matthew's gaze is stronger in the climatic scene in Episode 6, where he looks at Mary while her eyes are turned downwards, suggesting her submission and powerlessness.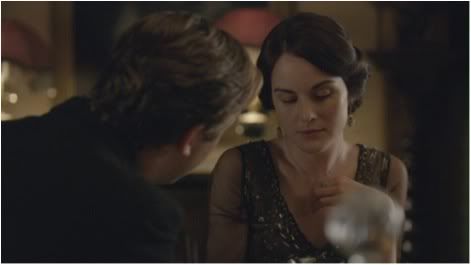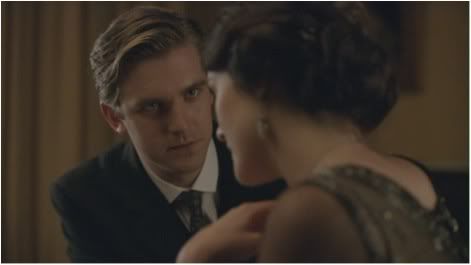 However, we only see Mary's face during the kiss. By keeping Matthew's face hidden, Mary is displayed once again. The viewer can relish in seeing her muscles flex, her mouth open, her chest heave, her fingers touch. By virtue of being unreadable, Matthew is more powerful while Mary is shown as the desired, the seductress, the weaker of the two.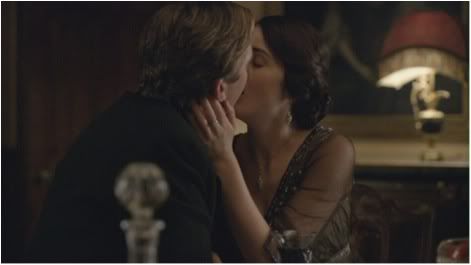 By having the viewer identify with Matthew, Mary is viewed as an object of the male gaze. Indeed, other cinematic choices make her more attractive to male viewers. For example, Mary is seen being fitted a corset and her half-naked figure is displayed on screen, even though it does not add anything substantial to the story. Likewise, we never see a half-naked Matthew, the object of a female gaze.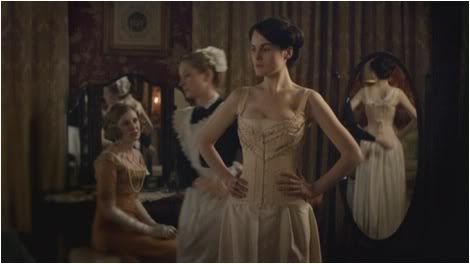 The depiction of Mary in Downton Abbey conforms to Mulvey's theories of the paradoxical female character in many mainstream media films. In order to satisfy the male ego, the female figure is fetishized and also dismantled by either being saved or punished.

As in Mulvey's conclusion, Mary's character is written to be saved and punished. Matthew is perceived by those around her as a figure who will save her. Her mother tells her not to quarrel with him because one day she may need him, under the assumption that Mary will find a powerful protector in him. Her grandmother notes that Matthew's proposal is the "only decent offer she will ever get." Mary is also punished in several ways: in the highly charged episode 3, Pamuk literally throws himself at her and steals her virtue, thus symbolically punishing her for her forwardness and rejection of the hero (Matthew) earlier; Matthew himself rejects her just as she attempts to voice her desire for him.


It is clear that the male gaze is central to Season One, as evidenced by the cinematic and narrative techniques used. Male ways of looking and male desire takes precedence and the female's perspective is shown to be either absent or inferior. However, this way of "seeing" also appears to be retained in Season Two.

Matthew's furtive look: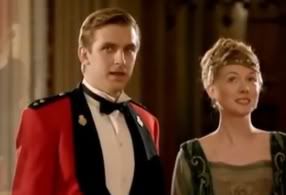 Mary displayed and Matthew's face hidden again: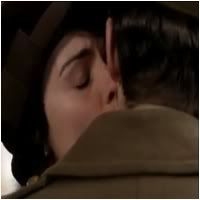 So it's important to ask why the male gaze is persistent. Is it for pure entertainment value, where the female is more attractive to audiences as a passive object rather than an active and autonomous figure? Is Downton Abbey just another pedestrian TV show where the same gender inequality and cultural tropes are retained? Or more importantly, why does it continue to grab viewers both male and female in spite of this gendered visualization, and what does it really say about us?


References:

1.
Downton Abbey, 2010. TV Series. Directed by Brian PERCIVAL. UK: CARNIVAL FILMS.
2. Laura Mulvey. "
Visual Pleasure and Narrative Cinema
." Originally published - Screen 16.3 Autumn 1975 pp. 6-18


Credit:

1. Season One screencaps: visionsbeyond.livejournal.com
2. Season Two screencaps: stuckinpast.livejournal.com


The Object of His Gaze
by
mysticgypsy
is licensed under a
Creative Commons Attribution-NonCommercial-NoDerivs 3.0 Unported License
.